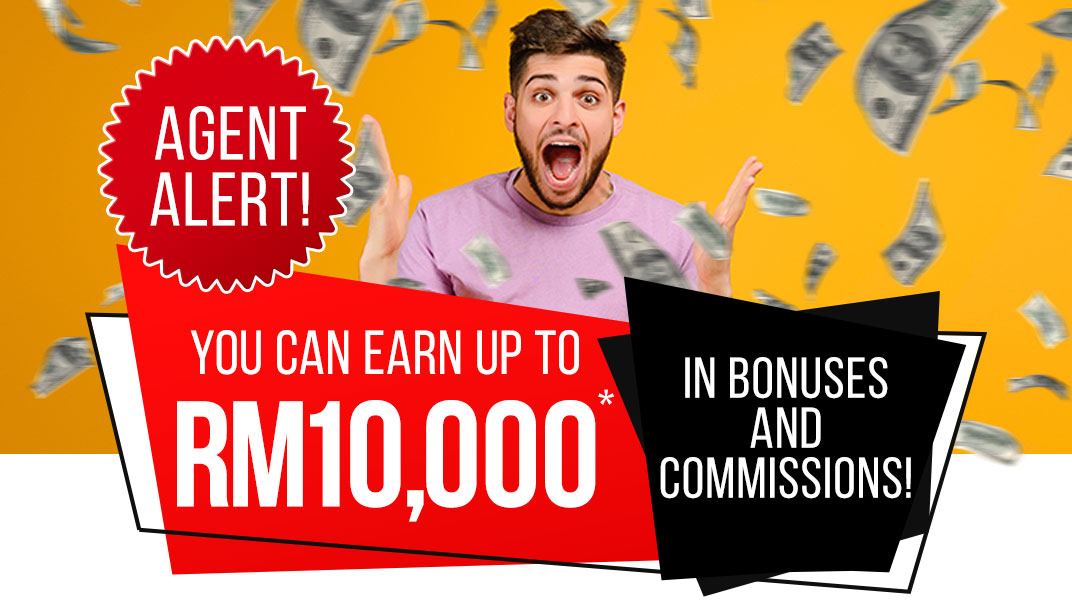 The campaign starts from
9 September – 9 November 2021
---
Yes, you heard us right!
Earn up to RM10,000 Including Bonuses and Commissions*
From the time you joined us until now, we've seen your dedication and we appreciate the hard work you have shown us. In return, as our way of saying thank you, we want to reward you for your hard work over the next eight weeks.
"On top of your usual commission, you can receive rewards of more than RM1000* upon reaching the milestones stated. The more you sell the more you earn.
"
For complete campaign information, email us at agents@createwills.my or join our Telegram group.
The campaign starts from 6 September – 6 November 2021.
Not a CreateWills agent yet? Join us now to be eligible to receive bonuses on top of your commission!*
*Terms and conditions apply
Raymond Gabriel Group CEO CreateWills
Keep a lookout for this space to see who the top-earning agents are.